P&S OPENS IN HENLEY!
After enjoying success with its three Oxfordshire offices, Penny and Sinclair added to their portfolio and opened their fourth branch in Henley -on-Thames on the 5th September 2016, headed up by Director, James Donigan, and his team, Charlotte Mellor and Libby Oxberry.
​
The new office was marked by an open evening of drinks and nibbles on the 10th September. James and his team were joined by the full Penny & Sinclair host of Directors, James Penny, Wendy Sinclair, Oliver Hope and Associate Director, Emma Branch to welcome prospective clients and local businesses through their doors.
​
Henley office director James Donigan, who went to school in Henley and previously ran Davis Tate's Henley office in Bell Street, said: "We couldn't have had a better first week — it's been so positive. Within a day of opening we took on seven new lets and have had a number of strong sales leads including one that won't even be advertised on the open market. Having a Henley branch of Penny & Sinclair is a strategic move. It means we now cover north, central and southern Oxfordshire. Plus, Henley is a great place to do this from."
​
The whole team at Penny & Sinclair are excited to be part of this new venture and are pleased to welcome the Henley branch to the Penny & Sinclair family.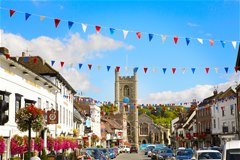 P&S OPENS IN HENLEY!
Tags: